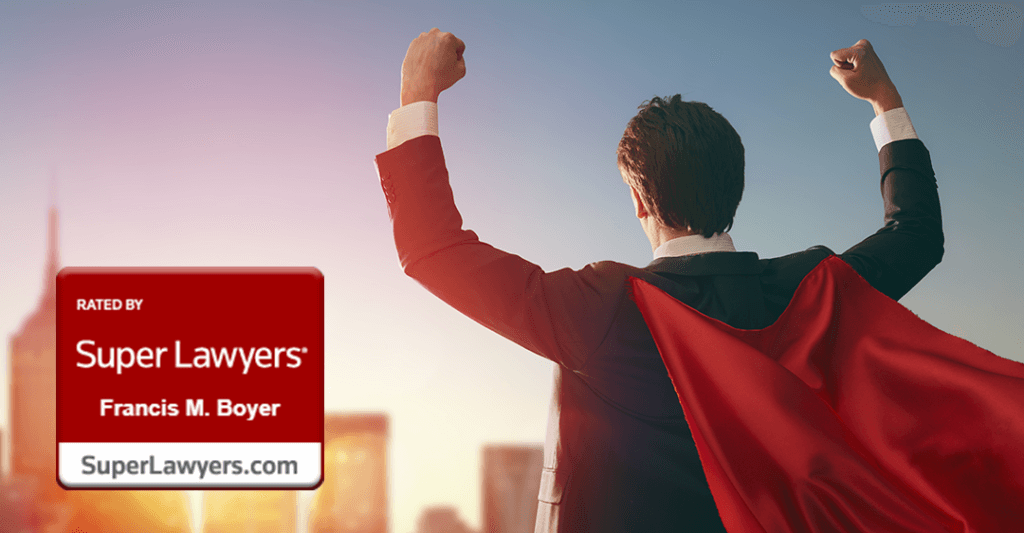 If you're a Florida resident, you've long recognized Francis M. Boyer as an experienced authority in international law.
Yet, the principal attorney at the helm of Boyer Law Firm is far more than a trusted local expert. In fact, he is one of the most highly-regarded lawyers in the country, earning illustrious awards and being named to prestigious industry boards, including induction into the 2019-2020 class of Super Lawyers.
Today, we're sharing more about what this recent award means, as well as shedding light on a few other accolades Mr. Boyer has recently received.
What Is Super Lawyers?
Super Lawyers is a rating service that ranks attornies across the nation, covering more than 70 practice areas. Qualifying attornies are those who have received a high degree of peer and industry recognition, as well as professional success. This service is provided to help both attorneys and consumers find reputable and highly skilled legal expertise in their area.
There are myriad steps and considerations that go into selecting each annual group of Super Lawyers, including:
Peer nominations
Peer evaluations
Independent research
This selection process is patented and spans multiple phases, analyzing each candidate on 12 distinct indicators. Each state has its own set of Super Lawyers, and there are profiles of each selected attorney featured in the widely-distributed industry publication, Super Lawyers Magazine.
Mr. Boyer was first selected to join the Super Lawyers "Rising Stars" class from 2017 to 2018. Then, in 2019, he earned a spot on the final Super Lawyers list for the 2019-2020 year.
Francis M. Boyer: Board-Certified International Attorney
While his Super Lawyers achievement is to be celebrated, it isn't the only accolade that Francis M. Boyer has earned.
He is also a Florida Bar Board-Certified International Attorney. Achieving Board Certification is the highest rank that an attorney can achieve in their particular area of expertise. With it, Mr. Boyer can refer to his legal credentials using the following terms:
Expert
Specialist
Board Certified Specialist (B.C.S.)
While others might use these designations offhandedly, only Board-Certified lawyers can accurately refer to themselves in this way. The exam that these lawyers must pass is rigorous and multi-faceted, covering subjects that include business immigration, international taxation, customs law, and more.
What makes the honor so prestigious and highly regarded?
In all, there are more than 90,000 practicing attorneys in the State of Florida. Of these, only 51 were recognized as Florida Bar Board-Certified International Attornies as of January 1, 2020.
Moreover, while there are more than 1 million attorneys in the U.S., Florida is the only state in the nation that offers a specialty certification in International Law. This makes Mr. Boyer's designation that much more singular and special.
Contact Boyer Law Firm Today
Now that you know a little more about the authority and expertise behind our firm's name, we'd love to help you navigate your legal concern.
Francis M. Boyer might be one of the most prominent international attorneys in the nation, but he's also dedicated to helping local clients, covering a variety of practice areas from business law to intellectual property. Contact us today to connect and let's take these next steps together.