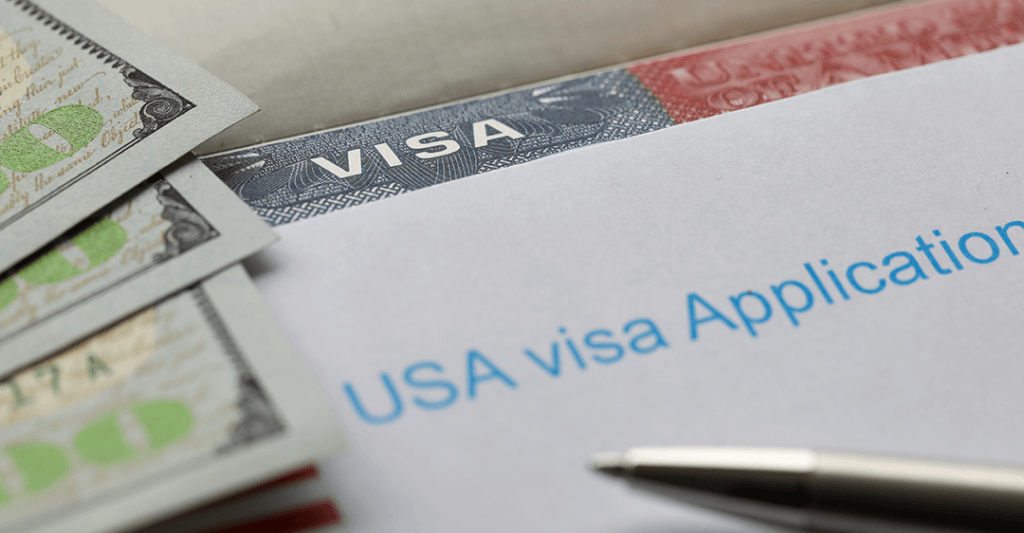 The Department of Homeland Security (DHS) recently announced a sweeping overhaul of immigration and naturalization benefit request fees. The changes come in the midst of a major budget crisis for the United States Citizenship and Immigration Services (USCIS). The revised fee schedule will take effect on October 2, 2020 and will increase costs for most applicants. Read on to learn more about the impact of these scheduled changes.

Why Are USCIS Fees Changing?
During a biennial review, the USCIS found that their current fee structure leaves them underfunded by roughly $1 billion per year. Since the USCIS is almost entirely fee funded, the fee changes will help them recover costs and meet their operational needs. The scheduled change accounts for a wave of increased expenses, including immigration fraud detection, thorough applicant vetting, and new technology. The agency expects these fee increases to help them overcome this shortfall.
Fees for Employment-Based Visas
The final rule increases USCIS fees by a weighted average of 21%. Under the final rule, fees for H-1, L-1, and other employment-based visa applications will climb as much as 75%. In a major change to work visa fees, the USCIS will require employers to file I-129 forms based on worker visa classification. The standard I-129 fee is now $555 for H-1B, $805 for L-1, and $705 for O-1 and O-2. These are a steep increase from the previous $460 fee and represent fee increases ranging from 50-85%.
In addition to I-129 fee changes, employers with H-1B and L-1 workers will also be on the hook for other fees. USCIS is set to impose fees on companies with over 50 employees that have a workforce comprised of at least 50% H-1B and L-1 employees. A $4,000 fee on H-1B and a $4,500 fee on L-1 petitions will be invoked when an employee's status is extended. High-skilled employment visas, like O and TN, will rise by over 50% as well. Non-DACA immigrants applying for employment authorization will also see a steep application increase of 34%.
New USCIS Application Rules
The final rule not only impacts existing application fees, but it will create new ones as well. The removal of certain fee exceptions will result in new charges for asylum seekers coming to the U.S. They will pay $50 to process their 1-765 requests. Employment authorization applicants must also pay a new $30 biometrics fee and an additional $140 fee increase to file their application.
The USCIS will no longer bundle the adjustment of status fee with the employment authorization document and advance parole fees. Previously, filers could bundle all three applications for a fee of $1,125. The final rule requires separate filing fees for all three applications for a cost of $2,270 — an increase of over 100%. Other key changes include a longer timeline for premium processing and an over $500 increase for naturalization applications.
Biggest Changes in the USCIS Fee Schedule
Applications impacted the most by the fee changes lies in immigrant and citizenship petitions. Most notably, total fees for Adjustment of Status Applications increased by a whopping 85%.
Citizenship petitions for naturalization will also see a significant increase in October. The fee for online naturalization applications increases by 81%. The fee for paper paper filing of naturalization increases by 83%. The scheduled changes are outlined in the table below.
Don't Wait. File Now!
If you have been thinking of applying for any US employment-based visa, adjustment of status, or naturalization, now is the best time to avoid the increase fees that will go into effect this October.
Contact us to discuss your immigration needs. During the current political climate, immigration issues can be very complex. An experienced immigration attorney can help reduce the likelihood your petition is denied. Our attorneys will advise you on the best course of action during your immigration process.
| Form | Current Fee | Final Fee | Change |
| --- | --- | --- | --- |
| NON-IMMIGRANT | | | |
| I-129H1 | $460 | $555 | 21% |
| I-129H2B (Named Beneficiaries) | $460 | $715 | 55% |
| I-129H-2B (Unnamed Beneficiaries) | $460 | $385 | -10% |
| I-129L (includes L-1A, L-1B and L blankets) | $460 | $805 | 75% |
| I-129O | $460 | $705 | 53% |
| I-129E & TN & I-129CW (includes E-1, E-2, E-3, TN and CW) | $460 | $695 | 51% |
| I-129MISC (includes H-3, P, Q, R) | $460 | $695 | 51% |
| I-539, Application to Extend/Change Nonimmigrant status (Online Filing) | $370 | $390 | 5% |
| I-539, Application to Extend/Change Nonimmigrant status (Paper Application) | $370 | $400 | 8% |
| IMMIGRANT | | | |
| I-140, Immigrant Visa Petition | $700 | $555 | -21% |
| I-526, Immigrant Petition by Alien Entrepreneur | $3,675 | $4,010 | 9% |
| I-485, Application to Adjust Status | $1,140 | $1,130 | -1% |
| I-485, Application to Adjust Status for applicant under the age of 14 | $750 | $1,130 | 51% |
| I-765, Application for Employment Authorization (Non-DACA) | $410 | $550 | 34% |
| I-765, Application for Employment Authorization (DACA) | $410 | $410 | 0% |
| I-131, Application for Travel Document | $575 | $590 | 3% |
| Biometrics Fee (NON-DACA) | $85 | $30 | -65% |
| Biometrics Fee (DACA) | $85 | $85 | 0% |
| Total Fees for Adjustment of Status Applications bundle -- I-485 with I-765, and I-131  | $1,225 | $2,270 | 85% |
| I-90, Application to Replace Permanent Resident Card (online filing) | $455 | $405 | -11% |
| I-90, Application to Replace Permanent Resident Card (paper filing) | $455 | $415 | -9% |
| CITIZENSHIP | | | |
| N-400, Application for Naturalization (online) | $640 | $1,160 | 81% |
| N-400, Application for Naturalization (paper filing) | $640 | $1,170 | 83% |