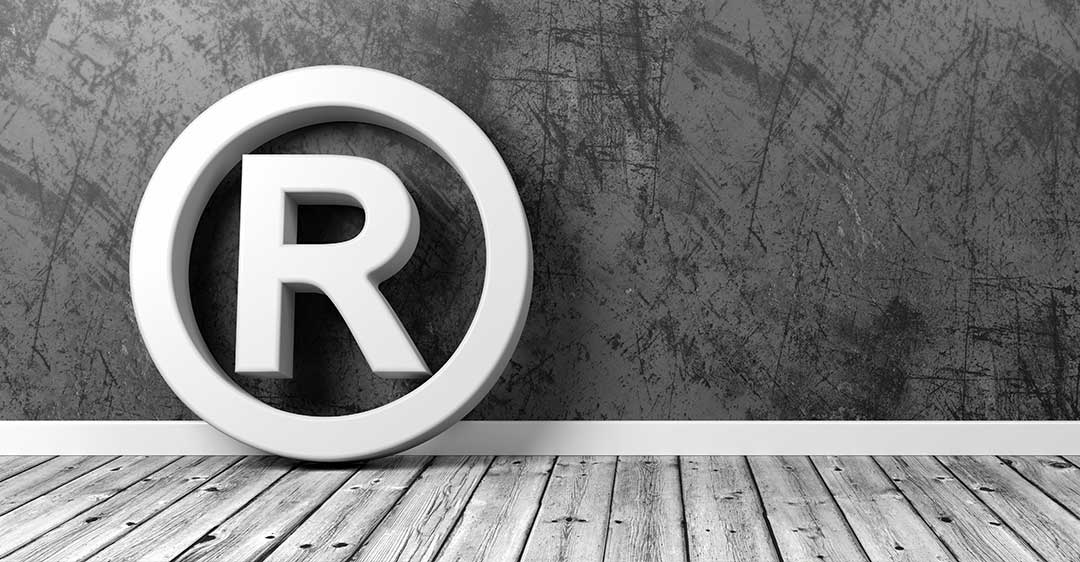 If you run a business where you sell goods or services, you've likely considered registering a trademark. A trademark can protect your product name, logo, or a symbol that you frequently use. Not only does a trademark help your business, but it can also protect your customers by allowing them to easily identify your brand over a competitor's. If they recognize your trademark, they can confidently purchase your product or service without worrying about confusing it with another brand.
The process of registering a trademark can seem intimidating at first, but if you follow the steps outlined below and seek the help of an attorney, the process is simple.
What is a Trademark?
The United States Patent and Trademark Office defines trademark as a word, phrase, symbol, or design that identifies and distinguishes the source of goods from one party to another. Trademarks do not expire after a term of years unlike copyrights and patents. Once you register your trademark, it's yours to use forever, as long as you're using it for the purpose of distinguishing your goods and services from someone else's.
A trademark can help distinguish your brand from your competitors and protect your business.
Should You Register Your Trademark?
While the USPTO does not mandate that you register your trademark, there are a number of advantages of trademark registration. If you have a trademark for your business, you are likely worried about protecting its usage.
Without registration you can establish "common law" rights to it, but it does not afford you the same protection as registering with the USPTO does. By forgoing the registration process you can save time and money.
To establish a common law trademark, you simply need to use the "™". This allows you to prevent someone from using your trademark in your geographical area by maintaining common law infringement protection.
Unfortunately, although this may seem easier than registering the trademark, you are responsible for ensuring that no one else is using that trademark. If the trademark is already in use and you use it anyway you can risk being sued for infringement.
This due diligence search can be time consuming because there is no central database for common law trademarks. Plus, once you have the trademark you are responsible for making sure that no one else is using it. If you do not police your own trademark you can lose your rights to infringement protection.
So while registering your trademark can seem like a lengthy process, it affords advantages that you will not have with common law protection.
Advantages of Federal Registration of a Trademark
Notice of your claim of ownership to the public
A listing in the USPTO database
Legal presumption of ownership and exclusive rights to use it in connection with the goods and/or services designated on your registration
Ability to prevent importation of infringing foreign goods by recording the U.S. registration with U.S. Customers and Border Protection
Right to use the federal registration symbol (®)
Ability to bring action in federal court for anything concerning the mark
Obtain registration in foreign countries with use of the U.S. registration
Requirements for Registering a Trademark
To register a trademark, you must do your due diligence by conducting a trademark search, ensuring that the trademark would not be mistaken for another brand's product or service, and correctly filing an application.
To file for a trademark you must do the following:
Identify your mark format
Clearly identify the goods or services that apply to the mark
Conduct a search of the USPTO database to ensure that no one else has rights to the mark
Determine your basis for filing
Prepare and submit the application through the Trademark Electronic Application System (TEAS)
Identify Your Mark Format
With your application you must include a clear drawing or depiction of your trademark. Your federal trademark registration application will not be reviewed unless you include this representation of your mark.
The USPTO has guidelines to help you determine the requirements for the type of drawing that you wish to submit. The requirements vary based on the type of drawing. Color marks, unusual marks, standard character drawings, and special form drawings all have different requirements.
This alone is a good reason to seek the help of a licensed trademark attorney.
Conduct a Trademark Search
The USPTO has an online database in which you can search for the mark you wish to register. It is important that you make sure that no one else is already using that mark and has the rights to it.
Originality in Trademark
Even if you determine that no one else has the rights to your mark, the USPTO has additional considerations during the application review process.
When reviewing an application for registration of a trademark, the USPTO considers the "likelihood of confusion" with other marks.
The USPTO may determine that a likelihood of confusion exists if:
The marks are similar.
The goods and/or services of the parties are related such that a consumer would mistakenly believe they come from the same source.
This interest in originality does not always result in refusal of registration. In fact, two marks could look identical if the goods and services are not related.
File a Trademark Application
If you are domiciled in the United States or its territories, you are not required to hire an attorney to help you register your trademark. Still, it is helpful to have the guidance of someone familiar with the process who can help conduct the necessary research to determine whether or not that trademark is in use and if it is eligible for federal registration.
You should also be aware that there is an application fee and the USPTO makes it clear that not all applications result in trademark registrations. The USPTO encourages anyone interested in filing an application for federal registration to seek the help of a licensed attorney.
If you're interested in learning more about registering a trademark, contact our office today.