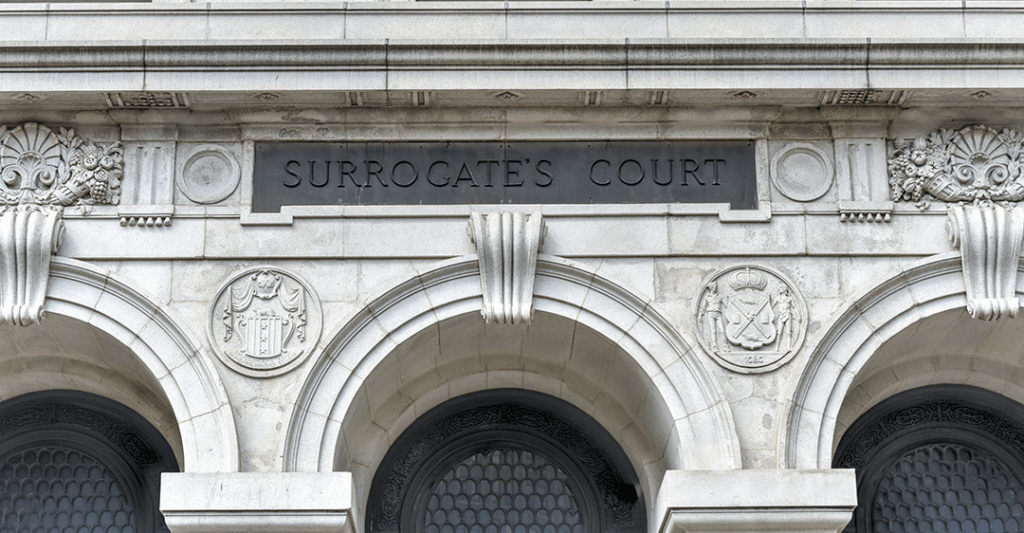 Like other governments, New York's Surrogate's Courts are working to respond to operating during the Coronavirus outbreak. In light of the pandemic, the New York State court system is doing its part to reduce contact exposure between and among employees and the general public.
If a family member passes away during the coronavirus pandemic, there are a few administrative changes that survivors should know about regarding New York's Surrogate's Courts. Surrogate Courts are responsible for matters involving the probate of wills and the administration of estates.
However, the personal administrator of the estate should always discuss complex questions with a New York probate attorney to avoid making well-intentioned but detrimental mistakes along the way.
Current Changes to NY Surrogate Courts
As of April 13, 2020, New York State Courts, issued a notice to extend a previous order mitigating the COVID-19 pandemic.
The order states that the Surrogate's courts will only administer essential matters. While the order does not offer specific guidance for probate, it does mention that courts can hear any case which it deems as crucial.
This description is more or less a "catch-all" provision to limit new filings and hearings that do not require immediate attention amid current health concerns. As one can imagine, the term "essential" is open to interpretation.
Individuals are asked to contact the proper venue before visiting the courthouse with the contact information below:
Courts will be able to provide additional information to the personal representative of the estate during the coronavirus pandemic. For specific questions that courts cannot answer, survivors, family members, or personal representatives must speak with a New York probate attorney for more information.
Some Estates Do Not Have to Pass Through Probate
Probate in New York is only required if the person, who passed away, left behind an inheritance or assets, such as money, homes, jewelry, businesses, and cars. Therefore, if the decedent did not leave assets, then the estate does not have to pass through probate because one does not technically exist.
Additionally, living trusts do not require the decedent to go through probate on assets placed in the trust. However, if assets were not put in the trust before his or her death, then the pour-over will go through probate for transferring ownership to the trust.
A New York Probate Attorney Will Navigate the Court System
Working with a New York probate attorney is the most practical way to determine how the estate should navigate the court system amid the coronavirus pandemic. Not to mention that different court venues will have different guidelines as to what it defines as "essential applications."
For estate executives facing the probate process, contact Boyer Law Firm, P.L. for a consultation. Call (646) 859-5885 or submit a request through our secure contact form.