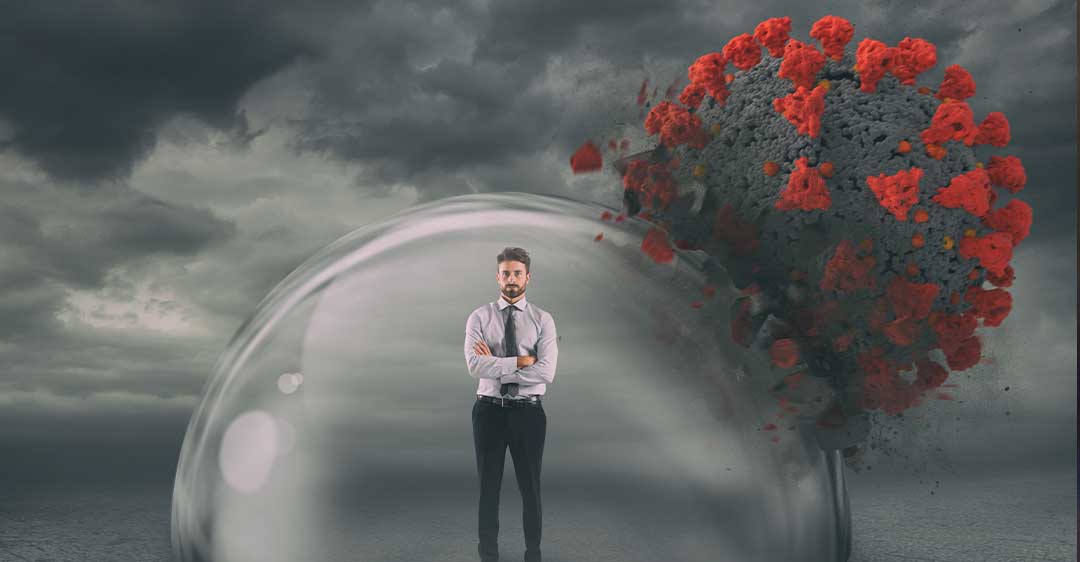 It's not news that small businesses are struggling under the impact of COVID-19. However, another threat is looming on the horizon: A flood of pandemic-related exposure lawsuits.
Any restaurant, religious institution, small business, or educational facility that provides care or services may face severe legal proceedings. If any customer, member, or visitor of these institutions can trace coronavirus exposure to their doors, these businesses could find themselves in need of legal assistance.
Many small businesses hope that either the U.S. Government or their state lawmakers will step in to grant them immunity from these types of lawsuits. This type of immunity, known as a liability shield, could be the difference between a small business going under or staying afloat in this economic climate.
What is a Coronavirus Liability Shield?
Many complications can arise when a state or nation considers implementing this type of protection. For example: Who qualifies? Which specific events merit protection? How long does the immunity last?
Of course, any future liability shield is likely to preserve liability in cases of extreme negligence or misconduct.
On a federal level, these types of negotiations are currently frozen in place because of ongoing battles over the next coronavirus relief package (as litigated by the pending HEALS and HEROS Acts). Since it doesn't seem like governmental aid will be appearing anytime soon, many states are scrambling to provide some measure of protection.
What Other States Have Enacted the Liability Shield?
While the specific levels and coverage differs, the states that have done at least something for their small businesses include Iowa, Kansas, Louisiana, Mississippi, North Carolina, Oklahoma, Utah, Wyoming, Georgia, Alaska, Kentucky, Massachusetts, New Jersey, New York, Ohio and Wisconsin, and the District of Columbia. Approximately a dozen other states have pending legislation.
Despite rising concern from Florida businesses, the Sunshine State does not yet have any proposed COVID-19 immunity laws.
What are the Pros and Cons of This Type of Mandated Immunity?
The main argument in favor of a statewide liability shield is that it would protect small businesses from closure. It may also help keep the economy afloat.
However, even if an immunity law goes through, complications will undoubtedly arise. There will be a statute of limitations, arguments over recoverable damages, issues tracing discovery of exposure, etc. Even the specific wording used to define the virus might come under intense scrutiny.
Other public health officials, including Dr. Anthony Fauci, note that any shield that allows businesses to re-open may result in more infections and a further spread of the virus.
Where is Florida in Negotiations over These Types of Protections?
As early as May of 2020, state lawmakers and Gov. Ron DeSantis were considering protective measures for businesses facing lawsuits for following state-recommended guidelines.
However, many lawyers are pushing back on these efforts. They question the wisdom of automatically "granting immunity to businesses"; according to some, this will not encourage a safe, welcoming environment to any future customers.
On a national level, lawmakers are also making efforts to protect small businesses—albeit without any resolution in sight.
The proposed federal SAFE TO WORK Act currently has the support of many Republican attorneys general and 19 Republican Senators. In May, the Senate and the House issued a statement noting that protections for small businesses would be "absolutely essential" in any forthcoming legislation.
If enacted, the SAFE TO WORK Act would provide those protections. However, as many sources note, it's facing an "uphill battle in the Senate." Ultimately, small businesses in Florida may need to take steps to protect themselves from harm.
What do You Need to do Now to Protect Your Business?
If you're a small business owner, this is an understandably frustrating and confusing time. Taking steps to protect yourself in the case of an exposure lawsuit may increase your chances of a favorable outcome.
Establish that your business is making reasonable, good-faith efforts to comply with all current guidelines for health and safety. Even if Florida does enact a liability shield, it won't cover negligence.
Get yourself legal aid. Finding an advisor or attorney proactively or as early as you can in legal proceedings will increase your chances of a favorable outcome.
If you're wondering how best to protect yourself as the nation continues to brace itself against the pandemic, we're here to help. Our experienced attorneys can help you navigate protections, lawsuits, and more. If you're ready to learn more, contact us today.